DIGITOOLS – 2nd Transnational Meeting, in Istanbul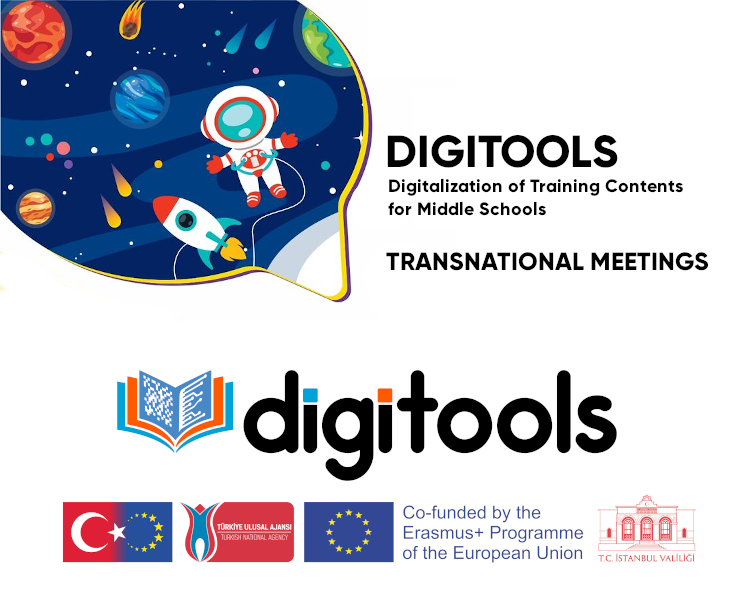 Between 29th - 30th of November 2021, has been taken place the 2nd Transnational meeting of the DIGITOOLS project, organised this time face to face, by GOI, in Istanbul, Turkey. The meeting took place over two days.
During the meeting have been discussed the ongoing IOs and their specific deliverables: O1.My Digital Class; O2.Assessment and Evaluation Compass; IO3.Teachers As Mentors Guidebook; IO4.White Paper: Recommendations for Capacity Building in Digital Education.
An important attention was given to the tools that will be integrated in the DIGITOOLS plantform, which will include both web 2.0 tools and web 3.0 tools.
Early versions of the DIGITOOLS website and platform were presented to the partners, and they are expected to be released as soon as possible.