DT4S online platform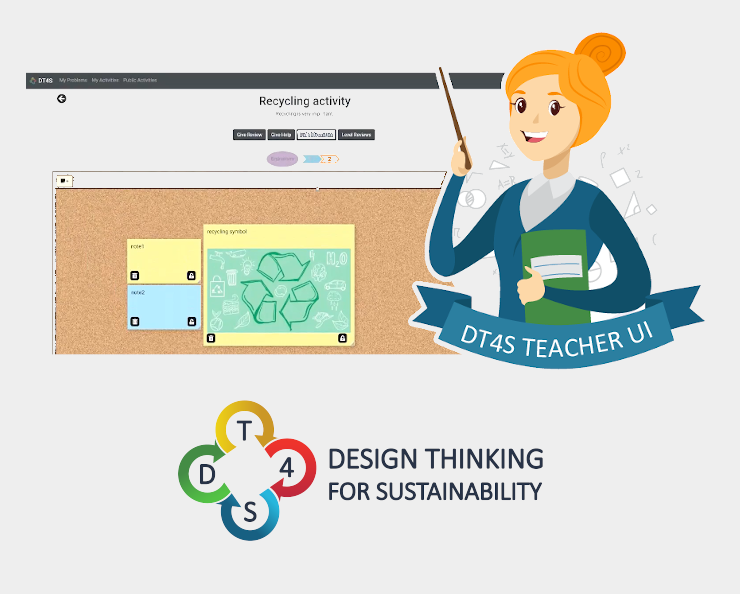 The DT4S Platform integrates experiential and active learning design to digital collaboration tools promoting enriched educational experiences through enhanced communication and collaboration. In addition, experiential and active learning design promote the retaining of knowledge and its transferability from the educational environment to the world of work, further facilitating employability through the development of industry demanded skills.
The platform based on the Design Thinking methodolog, is tailored to reflect that is offering a digital support for this methodology. Beyond being a repository of activities, the platform allows the activities to be slotted in courses in order to follow groups of students working on the activities.
For more information, please visit dt4s.eu