EU Missions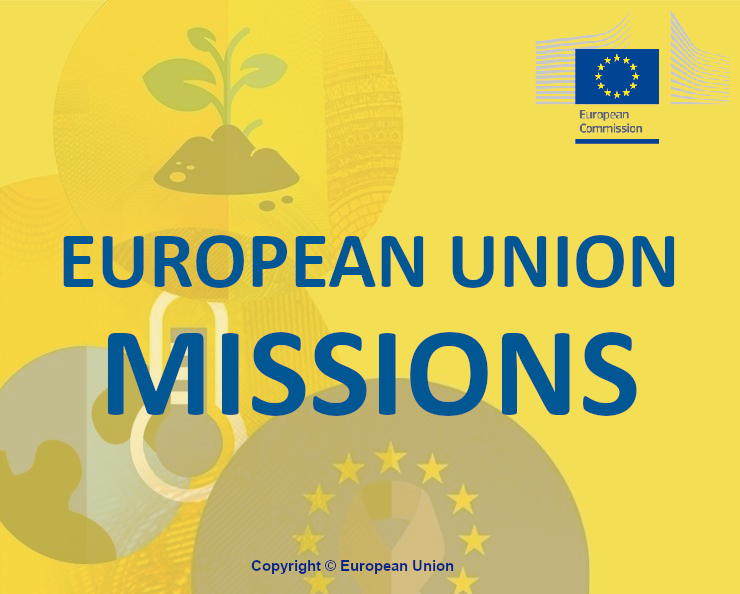 Partly inspired by the Apollo 11 mission, in the 1960's, to put a man on the moon, EU missions are a commitment to solve major societal challenges like:
- Fighting cancer;
- Adapting to climate change;
- Living in greener cities;
- Ensuring soil health for healthy food, people, nature and climate;
- Protecting our oceans.
Each EU mission will have a specific timeframe and budget depending on how difficult their challenge is. They will go beyond research and innovation, and will spark innovation across sectors to deliver effective solutions. Moreover, missions will play a crucial role in achieving EU priorities such as the European Green Deal and Europe's Beating Cancer Action Plan.
For more information, visit getinvolvedinmissions.eu