European Vocational Skills Week 2020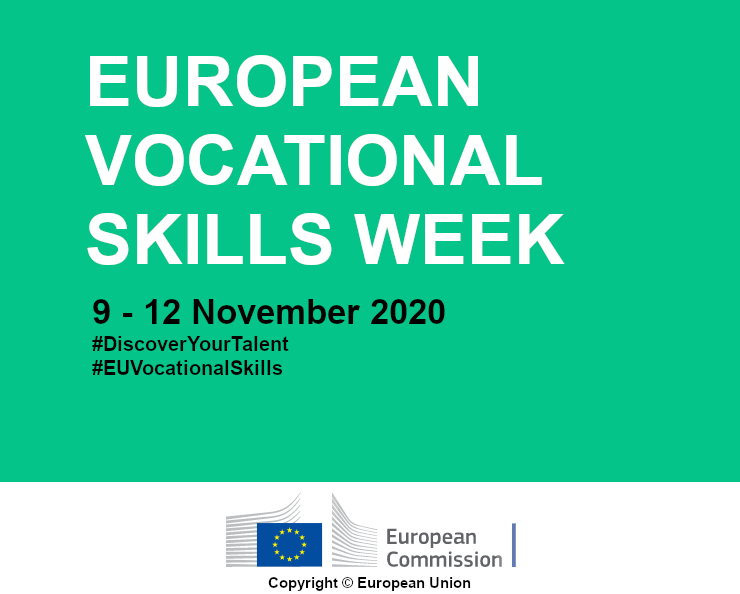 Discover Your talent. Your journey. Your choice.
The fifth European Vocational Skills Week will be held online on 9-13 November 2020.
This year's theme of the event is VET for Green and Digital Transitions, in line with the Commission priorities of a "European Green Deal" and a "Europe fit for the digital age".
The VET stakeholders are encouraged to organise Week-associated digital events and activities in the Member States at local, regional and national level to promote VET. These can be webinars, digital press campaigns, online careers fairs, Facebook Live, Instagram Live or other mainly online gatherings.
For more information, please visit ec.europa.eu