European Week of Regions and Cities - Registration open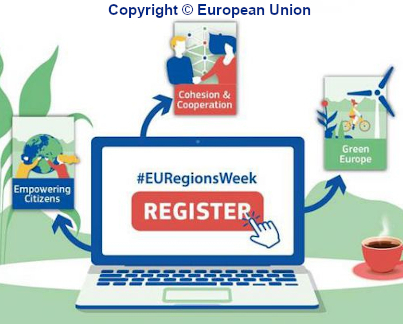 #EURegionsWeek 2020 will offer to participants more than 500 digital working sessions to discover over three consecutive weeks in October, from 5-22 October, covering various topics along the thematic priorities Empowering Citizens; Cohesion and Cooperation; and Green Europe. Due to the security measures and sanitary situation caused by the pandemic, this year will be the first ever fully digital EURegionsWeek, all working sessions will be organised virtually with no physical audience, exhibitions will be replaced by virtual interactive exhibitions with virtual pitchs and all of the virtual session will be pre-recorded and accessible online.
The registration is open from 27 August to 27 September 2020.
For more information, please visit ec.europa.eu
@Image Copyright ec.europa.eu